Keynote: Jamie Taylor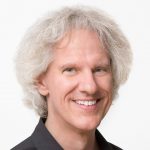 Manager of Knowledge Graph Schema Team at Google
Biography
Jamie manages the Schema Team for Google's Knowledge Graph. The team's responsibilities include extending KG's underlying semantic representation, growing coverage of the ontology and enforcing semantic policy. 
He joined Google following the acquisition of Metaweb Technologies where he was the Minister of Information, helping organize data in Freebase and evangelizing semantic representation to web developers.
Prior to Metaweb, Jamie worked in enterprise software as CTO of Determine Software and before that started one of the first ISPs in San Francisco.
He is co-author of the O'Reilly book, "Programming the Semantic Web."
Jamie has a PhD from Harvard University and earned his bachelor's degree from Colorado College, where he graduated magna cum laude.