Job Fair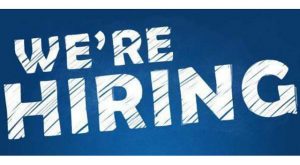 Participate on the first edition of ISWC Job Fair!
Job Fairs are a brilliant way to bring together job candidates with open positions in both, industry and academia, increasing the chances of finding the perfect job to advance your career or find your ideal future employee. If you are an organisation that wants to advertise positions or if you are looking for career opportunities don't miss your chance to participate!
You can register your organisation (company, academic institution, NGO, etc.) for the job fair for a small fee of € 50 (on top of the regular registration). This can be done by one member of your organisation at the time of registration. Organisations that have purchased a regular sponsorship package (which includes other additional benefits!) are exempt from this extra fee.
Participation in the job fair will provide your organisation with:
A table (with a sign showing your company name and three seats) close to the permanently open coffee corner (in the seated lunch/coffee area) for a 1.5 hour slot in parallel to one of the conference sessions. Time slots will be set up a few weeks before the conference, announced on the ISWC2017 Website, and advertised during the conference to maximise attendance.
A special identification sticker on the badge of each member in charge of recruiting for your organisation. That will allow conference attendees to approach you and your colleagues at any time during the days of the conference to learn about the job opportunities offered by your organisation.
If you are a student, post-doc or simply someone looking for a career opportunity you can get a special identification sticker on your badge for free (participant is not contingent on displaying the sticker). This will allow recruiters to approach you at any time during the conference days and explain you the opportunities that they offer.
If you are an organisation also note that the International Semantic Web Conference is looking for industry contributions and offers a variety of opportunities, including sponsorship & promotion opportunities, business meetups and the conference's industry track!
More details of these opportunities are available at
https://www.linkedin.com/pulse/iswc-2017-16th-international-semantic-web-looking-offers-polleres