Job Fair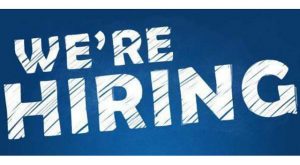 Schedule
Monday (Oct 23)
Tuesday (Oct 24)
Wednesday (Oct 25)
Participate on the first edition of ISWC Job Fair!
ISWC 2017 is happy to announce the 1st edition of the ISWC job fair, a brilliant way to bring together job candidates with open positions in both industry and academia. If you want to advance your career, increase your chances of finding the perfect job for you, or find your ideal future employee, make sure to participate in the job fair!
You will find a number of organisations advertising their open positions in various timeslots throughout the main conference. Make sure to check the schedule so you don't miss your chance to talk to your favourite organisations!
You can find the job fair at the permanently open coffee corner.
Also, recruiters from various organisations will be wearing an "I'm HIRING" sticker. Feel free to approach them at any time during the conference to learn more about the job opportunities they offer. If, on the other hand, you are a conference attendee looking for a career opportunity, you can pick up an "I'm LOOKING for a job!" sticker from the registration desk, so that you can also be easily contacted.
Don't miss the chance to participate!